Making the Most of Your Money is Our Business

Small, But Powerful
Making the Most of Your Money is Our Business

A Full-Service Accounting Firm
Making the Most of Your Money is Our Business

When Experience Matters
Your Accounting Firm of Choice
---
Due care, integrity, and objectivity — these are the principles that guide our practice and add value to our professional services. Keep your financial matters in order with Jocelyne E. Pierre CPA, P.C., a provider of professional accounting services, payroll and tax services, and CPA outsource in Ridgewood, NY.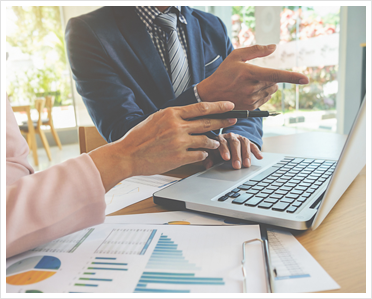 We have more than a decade of experience and maintain a dedicated firm with a keen focus on your satisfaction and serving our community.

Who We Are
Accounting, Taxes and Management LLC, a small yet dedicated firm, was founded by Jocelyne E. Pierre, New York State Certified Public Accountant. We are a full-service accounting firm that is committed to providing clients with the best in quality and efficient accounting and financial services.
Read our biography to learn more about the history of Jocelyne E. Pierre CPA, P.C. and Accounting, Taxes and Management LLC. Our passion is ensuring your finances flourish and that your expectations are exceeded wherever possible.
Contact us today at (718) 628-0622 to receive more information on our dependable accounting services.

Member of the New York State Society of CPA
Member of National Conference of CPA Practitioners
Take advantage of our accounting expertise today.
(718) 628-0622
(718)-628-0522 (Fax)

Hours of Operation
Monday - Friday: 11:30 AM - 6:00 PM;
Saturday from Feb 1 - April 15 Open 12:00 PM - 6:00 PM; Sunday: Closed

Thank you for your interest. Please fill out the form below, along with your email and send a detailed message to jepierre.cpa@verizon.net, to request more information about any of our services. A confirmation will appear after you click "Submit." We look forward to hearing from you.
Contact Our Accountants Today